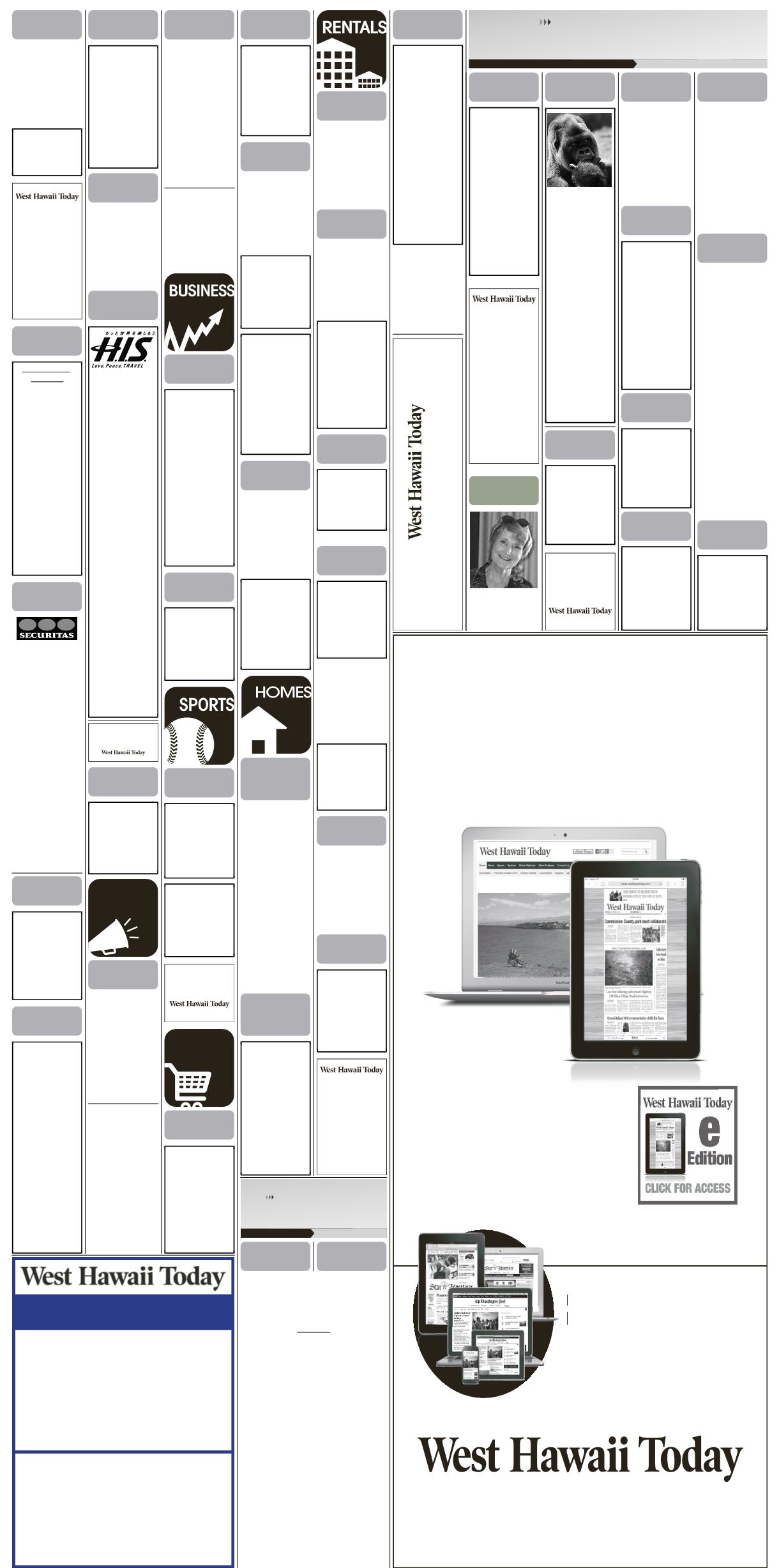 Please call for a free, no
IN THE DISTRICT COURT OF THE THIRD CIRCUIT
NORTH AND SOUTH KONA DIVISION
TO: DOMINIC MICHAEL EGAN AND BETH MARIE
YOU ARE HEREBY NOTIFIED that Plaintiff
ASSOCIATION OF APARTMENT OWNERS OF KONA
MANSIONS V INC., a Hawaii nonprofit corporation, has
commenced an action against you in Civil No. 3RC15-
1-254K in the District Court of the Third Circuit, State
of Hawaii, praying for Judgment in the principal
amount of $28,169.18, plus court costs, interest and
reasonable attorney's fees described in the Complaint
which is on file in the above-entitled Court.
YOU ARE HEREBY SUMMONED to appear in the
courtroom of the Honorable Margaret K. Masunaga,
Judge of the above-entitled Court, in her courtroom at
79-1020 Haukapila Street, Kealakekua, Hawaii on
TUESDAY, OCTOBER 13, 2015, at 8:30 o'clock, a.m.,
or to file an Answer or other pleading and serve it
before said day upon MATTHEW G. JEWELL, attorney
for the Plaintiff, whose address is Jewell & Krueger,
LLLC, 75-5722 Kuakini Highway, Suite 208, Kailua-
Kona, Hawaii 96740. If you fail to do so, judgment by
default will be taken against you for the relief
demanded in the Complaint.
DATED: Kealakekua, Hawaii; AUGUST 17, 2015.
CLERK OF THE ABOVE-ENTITLED COURT
refridge., electric, water,
PLACE YOUR AD TODAY 329-2644
As a West Hawaii Today subscriber, you
have complimentary access to the e-
edition. Log on to westhawaiitoday.com
and click on the e-edition button to get
started today!
westhawaiitoday.com | 327-1652
BONUS! Get unlimited access to
Star-Advertiser and The Washington
Post digital editions.
Log on to staradvertiser.com/whtactivate
Benefit available through an agreement withTheWashington Post and is subject to change or
cancellation at any time without prior notice.Benefit available to current print subscribers to
West HawaiiToday only and is non-transferable.Limit one freeWashington Post Digital Premium
subscription per person.Additional restrictions may apply.
westhawaiitoday.com
See your business grow 329-2644
329-2644
westhawaiitoday.com
See your
business
grow
westhawaiitoday.com
See your
business grow
329-2644
westhawaiitoday.com
See your
business grow
329-2644
See your
business
grow
329-2644
westhawaiitoday.com
INSERTER
Part-time @ $10.00 per hour
The job requires workers to be responsible for inserting, packaging
and distribution of daily newspaper. This is an assembly position in
the distribution department. Job duties include feeding preprints
into the designated inserting machine, stacking bundles on pallets
or into carts, monitoring and correcting bundle quality; making key
bundle for trucks and shortage bundles. Must be able to stand for
long periods of time, lift, bend, stoop and twist with flexibility. Must
be able to lift bundles up to 40lbs. Will be exposed to dust and noise.
Personal protection equipment is provided by the company and
must be worn. Attendance and punctuality a must. Performs other
duties as required and assigned. High School graduate preferred.
If you meet the above requirements,
please pick-up an application
Monday – Friday between 10:00 a.m. and 3:00 p.m. only at:
West Hawaii Today
75-5580 Kuakini Hwy
Kailua-Kona, HI 96740-1647
We are an equal opportunity, a rmative action employer. We recognize and
appreciate the bene ts of diversity in the workplace. People who share this belief
or re ect a diverse background are encouraged to apply.
PLACE YOUR AD TODAY 329-5585
CLASSIFIEDS.WESTHAWAIITODAY.COM
westhawaiitoday.com
See your
business grow
329-2644
westhawaiitoday.com
See your
business
grow
329-2644
WEST HAWAII TODAY | Tuesday, September 8, 2015