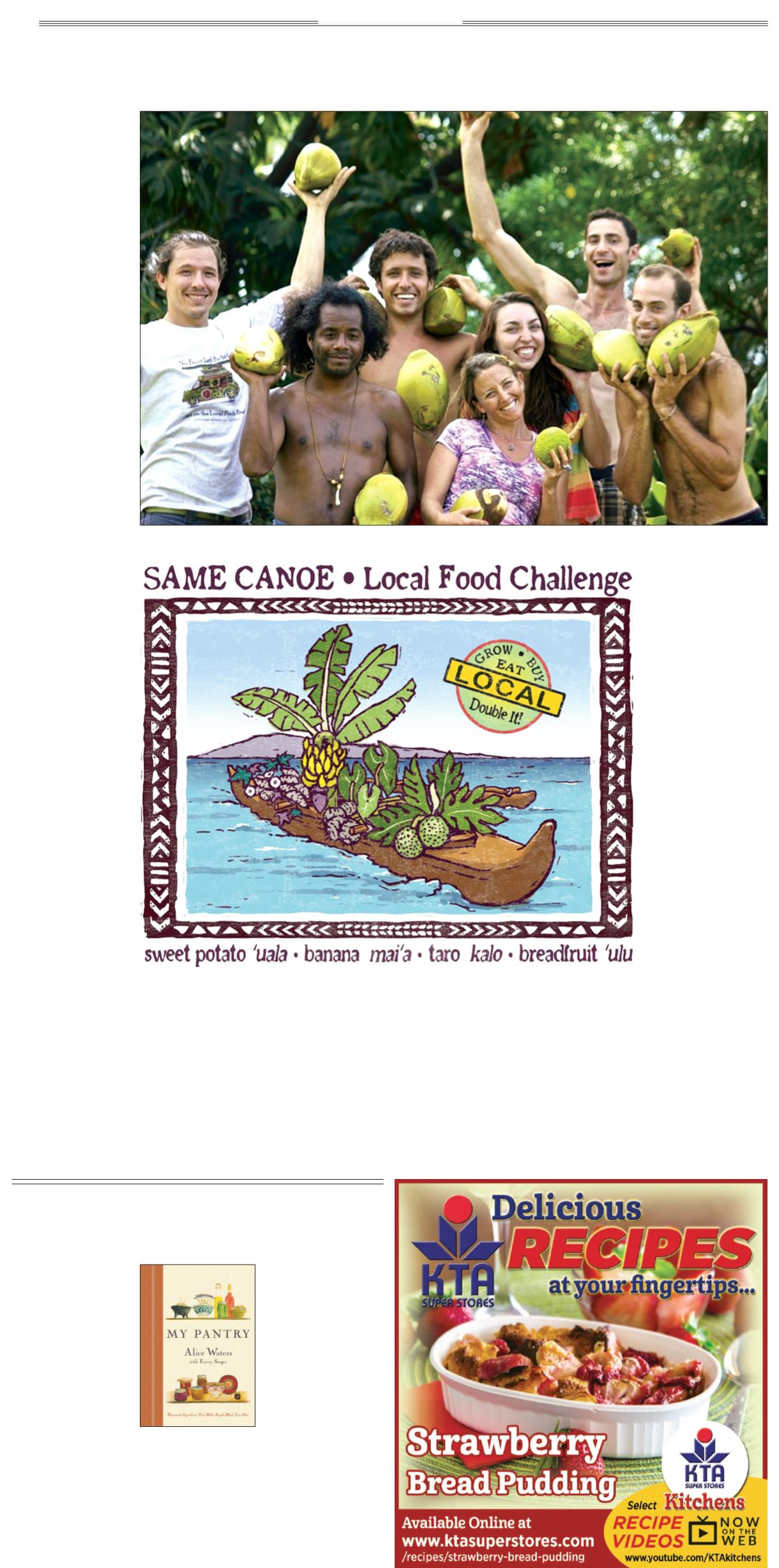 TUESDAY, SEPTEMBER 8, 2015 | WEST HAWAII TODAY
FLAVORS
educational for all ages.
cooperatively. All in the
a pilot project that also
SPECIAL TO WEST HAWAII TODAY
"Same Canoe Local Food Challenge," an ongoing project of One Island, a Big Island 501(c)(3) nonprofit, kicks off this weekend.
SPECIAL TO WEST HAWAII TODAY
restaurants, gift stores,
book will be available at
parties invite the public
Stocking and cooking from a pantry
the Alice Waters way
Stewart and Alice Waters.
may falter at replicating
therein lies the difference:
on perfection, Waters' is
notion to pursue. Waters,
having chased the comfort
All of this comes to play
in her latest cookbook, a
simply, "My Pantry." In it,
not the basics you should
buy, but those you should
like tahini and chocolate
nut bark, zucchini pickles
and gravlax, fresh ricotta
a to-do list of must-have
"My Pantry," by Alice
Waters.