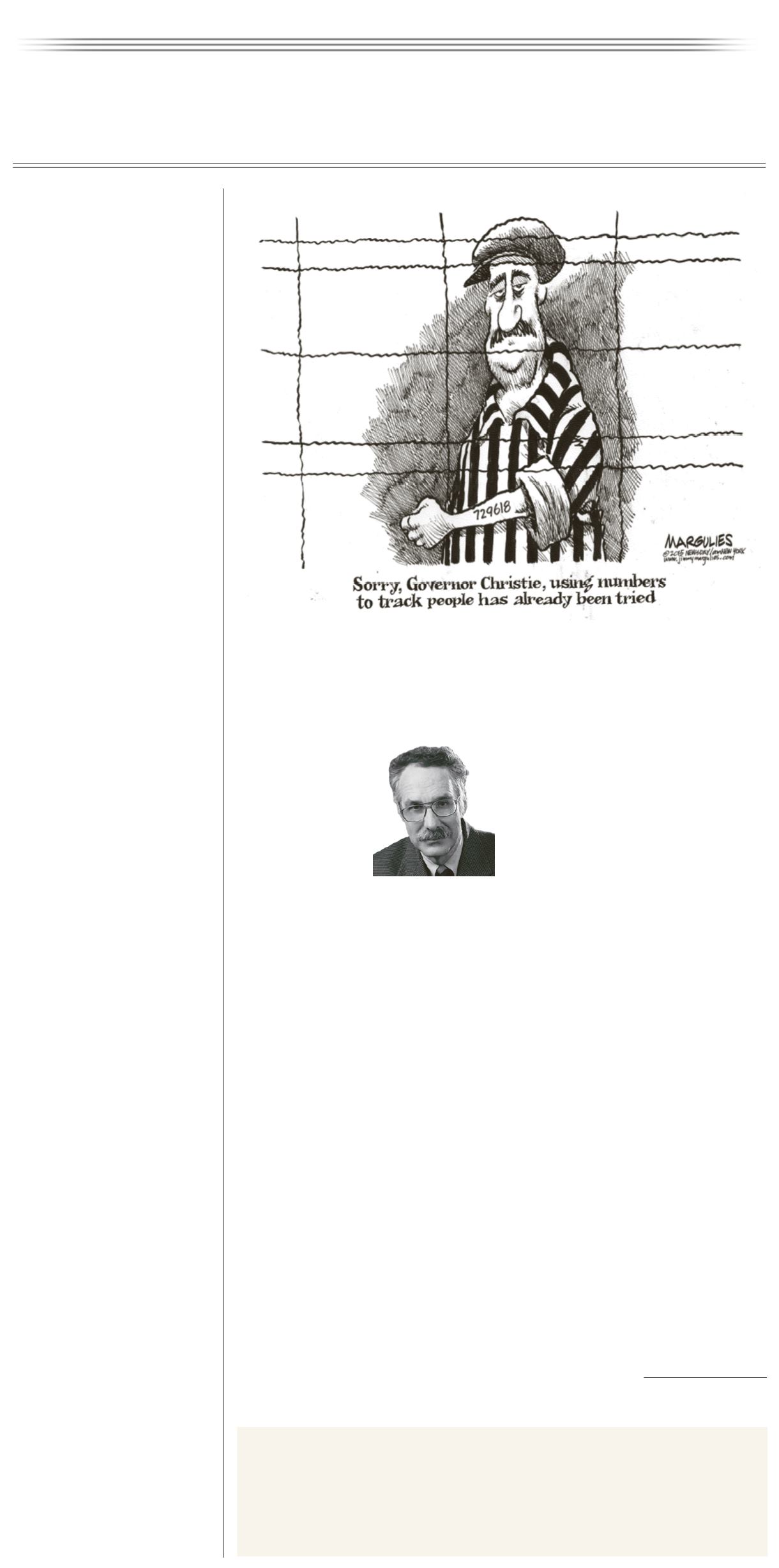 WEDNESDAY, SEPTEMBER 2, 2015 | WEST HAWAII TODAY
little-noted aspect of the
stock market and a surprise
devaluation of the renminbi
quickly spread to all major
stock markets, along with
a growing unease that the
wider world are apparent.
minerals, grains and fuels
Global Insight reports that
result, depressing prices
Brazil, Indonesia — suffer
expanding, it's expanding
less rapidly than predicted.
Oil is a special case but
grow 3 percent in 2015 and
the double-digit percentage
point gains seen only a few
years back." The shortfall
— along with U.S. shale oil
— has created the massive
crude surpluses that have
more than $100 a barrel in
China and the rest of the
countries, currencies and
various financial markets.
construct a supply chain.
globalization can operate
investors can dump stocks
in one country and buy in
for bonds and currencies.
Since the 1980s, this type
of globalization has spread.
dismantled the restrictions
that limited or prevented
individuals and companies
II, these "capital controls"
selling around the world,
will do. China's unexpected
devaluation, coupled with
its stock market decline,
this sort of trigger. But
globalization go further.
economists at the Bank for
International Settlements
many countries' influence
interest rates. Especially
rates in local currencies,
dollars at lower rates, say
in U.S. dollar bond markets
gone] global," they write.
government central banks,
this creates new economic
dollars; but if they earn
depreciating currency will
2006, the Federal Reserve
raised short-term interest
didn't. If they had, would
crisis have been avoided or
later argued that a "global
savings glut" of dollars —
flooding into bonds — kept
It's not that this sort of
globalization is entirely
usefully recalls that the
Asian debt crisis of 1997-98
These flows are too great
to be bottled up; we can't
losing control over events.
We are not entirely at the
drifting in that direction.
Not a comforting thought.
(c) 2015, The Washington Post
On July 30, the trustees voted to
authorize the Office of Hawaiian Affairs
administration's proposal to consolidate
my committee, Asset & Resource
Management (ARM) and the Land and
Property (LAP) Committee into a new
super-committee called the Committee
on Resource Management. The board
needs to vote on it one more time before
it becomes official but, by the time you
read this, it probably already happened.
OHA's administration feels that
having three committees only wastes
time and effort. But this is just part
of the administration's continuous
efforts to strengthen its control over
trustees. Over the past six months they
have harassed trustees by denying our
travel and sponsorship requests; using
vague rules that we never authorized.
Is the administration elected by the
beneficiaries or hired by the trustees?
Trustees are the policymakers, but
with very weak leadership at the helm
of the board, our powers have been
minimized. OHA's administrators and
attorneys run the show and the trustees
have been downgraded. Despite pledging
to take back power, this chairman has
not kept his promise to trustees.
Consolidating committees will only
centralize power under a few trustees who
are favored by the administration. Despite
early promises by this chairman to stop
this kind of shenanigans, he has failed.
So you can expect business as usual.
Over 10 years ago, OHA had five
committees covering everything from
land to the legislature. Trustees developed
many successful programs, such as Aha
Opio and Aha Kupuna. Then Trustee
Haunani Apoliona and her faction
took over and consolidated the five
committees into two, giving her and
her successor a tighter grip on power.
This was the start of a string of
disasters as OHA could not get
anything meaningful done. With no
trustee committees overseeing them,
our successful programs were quietly
discontinued. But it's the loss of land that
was the most devastating consequence.
In 2002, a company leaving Hawaii
offered to donate to OHA 198 acres of
Maili land. OHA waited too long to
respond and the company sold the land,
valued at $3 million for $100,000. The
ARM chairman at the time said he didn't
see the urgency of the deal and failed to
take it up in his committee in a timely
manner. It was unconscionable to let such
a huge opportunity slip through the cracks.
Unfortunately, history tends to repeat itself.
On Aug. 18, 2004, Joe Wedeman
offered to donate 66.4 acres of Puna
land to OHA. The gift was a tremendous
opportunity and could be an educational
and cultural resource for students.
I immediately asked the ARM chairman
to bring it to the committee for a vote
and reminded him about the Maili
debacle. On Sept. 1, 2004, he asked the
administrator to do a study first. Then, on
Sept. 29, 2004, they asked for three more
weeks to visit the site. When I checked
on Dec. 17, 2004, it still wasn't done.
By the time the administration
finally presented the study to ARM
on Feb. 16, 2005, Mr. Wedeman
The trustees seem to have forgotten
all of the problems above that led to the
creation of the LAP Committee. Shouldn't
everyone be asking why leadership
wants to combine it with ARM? They
are putting power again in the hands of
a few trustees and the administrator.
Rowena M. Akana is trustee-at-large
with the Office of Hawaiian Affairs.
Viewpoint articles are the opinion
of the writer and not necessarily the
opinion of West Hawaii Today.
Globalization at warp speed
Tell us about it
Do you have a story idea or news tip?
Is there a community problem that has not been addressed?
Do you know someone unique, whose story should be shared and
enjoyed with the rest of the community?
Call the West Hawaii Today newsroom at 329-9311 or email news@
westhawaiitoday.com and share the information with our readers.
It's our community — and we care.
Letters policy
Letters to the editor should be 300 words or less and will be edited
for style and grammar. Longer viewpoint guest columns may not
exceed 800 words. Email or address letters to: